Outdoor Protective Coatings
Every homeowner knows that outdoor furniture and spaces can be easily stained and damaged by weather contaminants, temperature fluctuations, UV rays, bird droppings, dirt, and staining. By using Ceramic Pro, you can extend the lifespan of your outdoor furniture and areas, saving money on replacement and maintenance costs.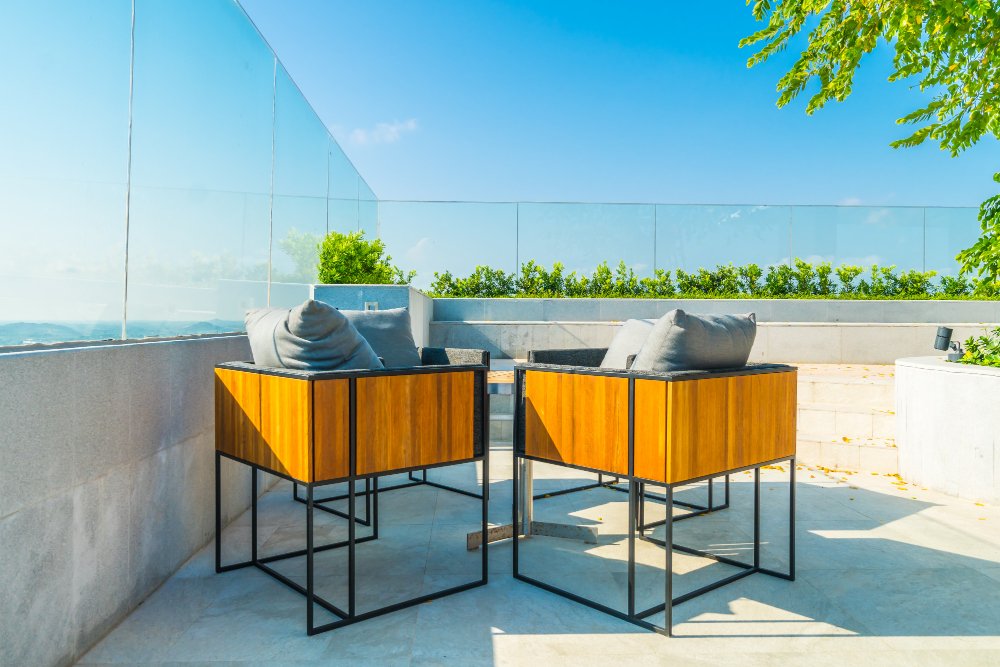 Outdoor Furniture 

Protective  Coatings

Ceramic Pro acts as a flexible micro-glass layer when applied, preventing permanent staining, ageing, rust, and scuffs from damaging surfaces like BBQs, stainless appliances, stone countertops, and outdoor lounges. It provides exceptional protection and gloss retention for years.

Suitable for all materials, our long-lasting coating systems add value and shine with just one layer of Ceramic Pro Protective Coating. Your outdoors will be protected from harsh weather, water, UV rays, and wear and tear. Ceramic Pro's hydrophobic feature creates a "self-cleaning effect," meaning water beads up and rolls off, taking dirt and grime away for minimal maintenance.

Our process involves thorough cleaning and restoration to bring the surface to its best state before applying our clear ceramic coating or film using spray, sponge-on, or wrapping application. With our ceramic nano-protective coatings, your surfaces will stay cleaner for longer, reducing maintenance costs and prolonging the lifetime of your valuable assets.
Benefits of Ceramic Pro's Outdoor Protective Coatings
Protective coating for metal outdoor furniture, wood, and other materials

Shields against rain, sun damage, and weather-related wear

Easy to clean outdoor furniture coating for effortless upkeep

Long-lasting nano outdoor furniture protection
How to Protect Your Outdoor Furniture with Ceramic Pro
We clean and prepare the furniture surface for coating application

We apply Ceramic Pro's outdoor protective coating or film to create a durable barrier

You Enjoy an easy maintenance outdoor furniture protective coating that withstands the elements
Don't let the weather and wear ruin your outdoor furniture. Book now for Ceramic Pro's nano-protective outdoor coatings and enjoy a beautiful and well-maintained outdoor living space for years to come. Experience the ultimate in easy maintenance and protection from rain, sun damage, and more with our advanced solutions.